We offer Invisalign® orthodontic clear aligners as a discreet and simple solution for teens in Regent, East Kildonan, Transcona and surrounding Winnipeg communities, who do not want the look of traditional braces.
---
Invisalign® for Teens allows you to change everything without giving up anything.
Invisalign® is perfect for teenagers looking to transform their smile with customized and clear orthodontic aligners. 

Invisalign® for Teens is an orthodontic alternative for those who do not like the look and wear of traditional wires and brackets. 
Removable and clear, Invisalign® Teen clear aligners are designed to transform your smile without interrupting your life. 
The Invisalign® Advantage 
No brackets. No wires.  
Invisalign® is virtually invisible – no one needs to know you're wearing them. 
Removable. 
Invisalign® aligners are removable for your convenience. 
No food restrictions.
Flexibility to eat what you want, when you want. 
Treats a variety of dental concerns.
Invisalign® for Teens not only straightens teeth, but also treats a variety of other dental concerns such as: spacing, teeth crowding, overbite, underbite, crossbite, and open bite.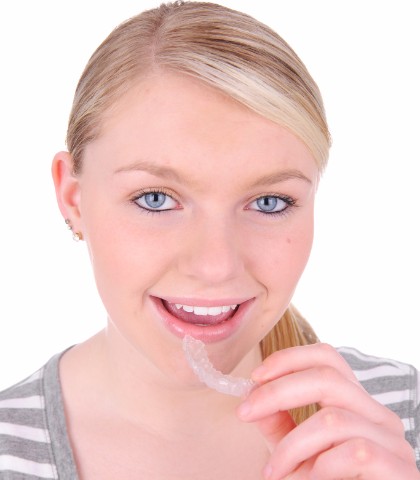 Fewer visits to the dentist. 
Follow-up appointments are less frequent, with dental visits every 4-6 weeks. 
Easy to brush and floss.
With Invisalign® for Teens, it's easier to brush and floss your teeth.
---
I'm interested in transforming my smile with Invisalign® for Teens. How do I begin my treatment?
To begin your Invisalign® treatment, simply schedule an initial consultation at our office. Request Appointment